Buyers-Press
IMAGINE. . . all the best rock groups of the '60s in concert and together on one stage

The greatest festival of all time happens every night
JANGLEBACHS – a tribute to the music of the 1960s

the music that defined a generation. . . and changed the world

____________________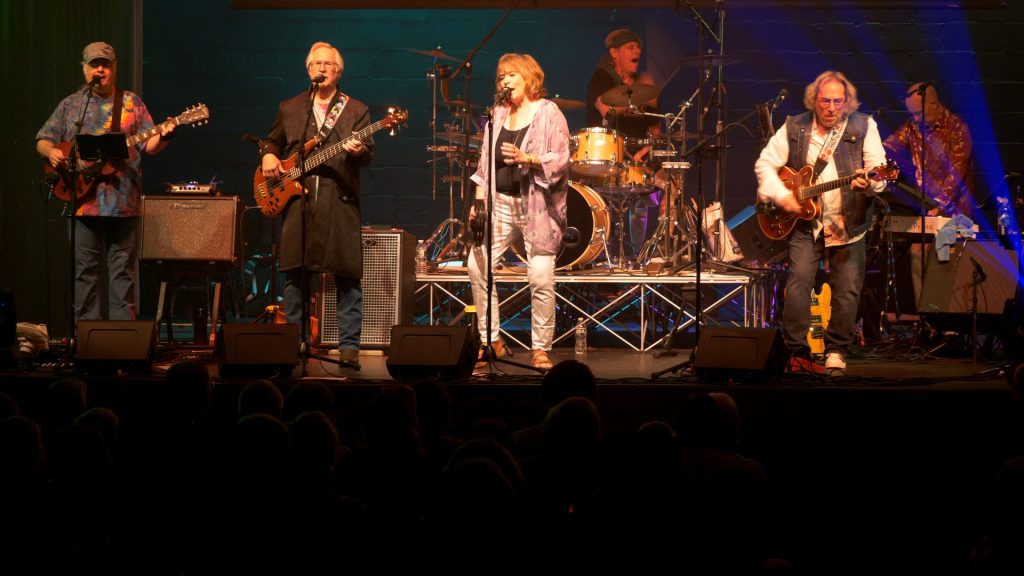 "All of us at The Milton Theatre appreciate the performance by you and the rest of the Janglebachs team on Sept 13th. Our guests couldn't have been happier with the concert. The tech staff and I appreciate working with professionals who can efficiently load in, set up, sound check, perform, and load out on time, and Janglebachs touched every base! Thank you and all of the group for bringing us a great evening. We look forward to your return to The Milton Theatre."

William Saunders, Technical Director
"Having The Janglebachs with us to play the music of our youth was absolutely the highlight of our recent birthday extravaganza. Your performance was spirited and terrific, and judging from the packed dance floor, clearly appealed to our guests of all ages. We received countless notes and texts of thanks after the evening raving about the band and the music. We also really appreciated your professionalism, the flexible way you worked with us to arrange the evening, and your serving as emcee to keep things going. Thank you all for helping make our birthday event so special–here's to the next one!" – Shelley D.
"Saw them tonight, I was blown away. Super talented. Find them. Go see them. You will love it."
Mark Leishear – Videographer/Producer – SugarFly Studios
____________________
Past Performances
SPRINGFEST/SUNFEST/OC BEACH PARTY/SUNDAES IN THE PARK/WINE IN THE WOODS
CELEBRATE FREDERICK CONCERT SERIES/HERNDON LABOR DAY & SPRING FESTIVALS/REVIVAL City Center Salisbury
RIO CENTRE/MILTON THEATRE/HARRINGTON Gold Room / BETHANY BANDSTAND/OCEAN CITY ART LEAGUE
AVALON FOUNDATION-EASTON 4TH OF JULY / OCEAN PINES YACHT CLUB / COLUMBIA SUMMER CONCERT SERIES
____________________
JANGLEBACHS Present New Stage/Dance Shows!
MUSIC OF THE SUMMERS OF LOVE Tribute Show:
The Best of Monterey Pop, Woodstock and others.
Music of CSN&Y, Janis Joplin, Jimi Hendrix, Mamas & The Papas, The Byrds, The Who, Steppenwolf, Joe Cocker, Sly & The Family Stone and many more!
MUSIC OF THE BRITISH INVASION Tribute Show:
The Beatles, Rolling Stones, Animals, Yardbirds, Herman's Hermits, The Who, Gerry & The Pacemakers, Dave Clark 5 and many more
Including a 17 minute British Dance Medley
MUSIC OF THE 1960s Variety Tribute Show:
The "Best Of The Best" Music Of The Decade
Beatles, Stones, Beach Boys, The Byrds, Beach Boys, The Turtles . . . ALL THE CLASSICS
plus '60s inspired music from greats like Tom Petty, Gin Blossoms, Traveling Wilburys and more
ONE HIT WONDERS Of THE 1960s Tribute Show:
We loved them for as long as they were on the radio . . . and then they were gone forever!
Stone Poneys, Merrilee Rush, The McCoys, Standells, The Knickerbockers, Vanilla Fudge, Los Bravos, The Foundations . . . & many more
'60s DANCE PARTY
Do the grooviest dances to all the boss hits of the 1960s!
'60s VIDEO FOOTAGE/LIGHT SHOWS adds to the authentic vibe of our show!
**** with venue provided, computer accessed projector and large HD Screen
____________________
You Will See
JANGLEBACHS on-stage dressed in '60s-influenced outfits
You Will Hear
6 strong solo vocalists covering all of the styles and nuance of the original recordings, and lush harmonies second to none
You Will Experience
sound and visuals that capture the essence of what was coming out of AM radios, black & white TVs and concert stages